Fully custom websites.
From scratch.
We design and build 100% fully custom websites for all our clients. No themes, no templates, no messing around. That ensures our designs are tailored to suit your specific need — and that you have ultra fast page load times because there's none of the bloat under the hood.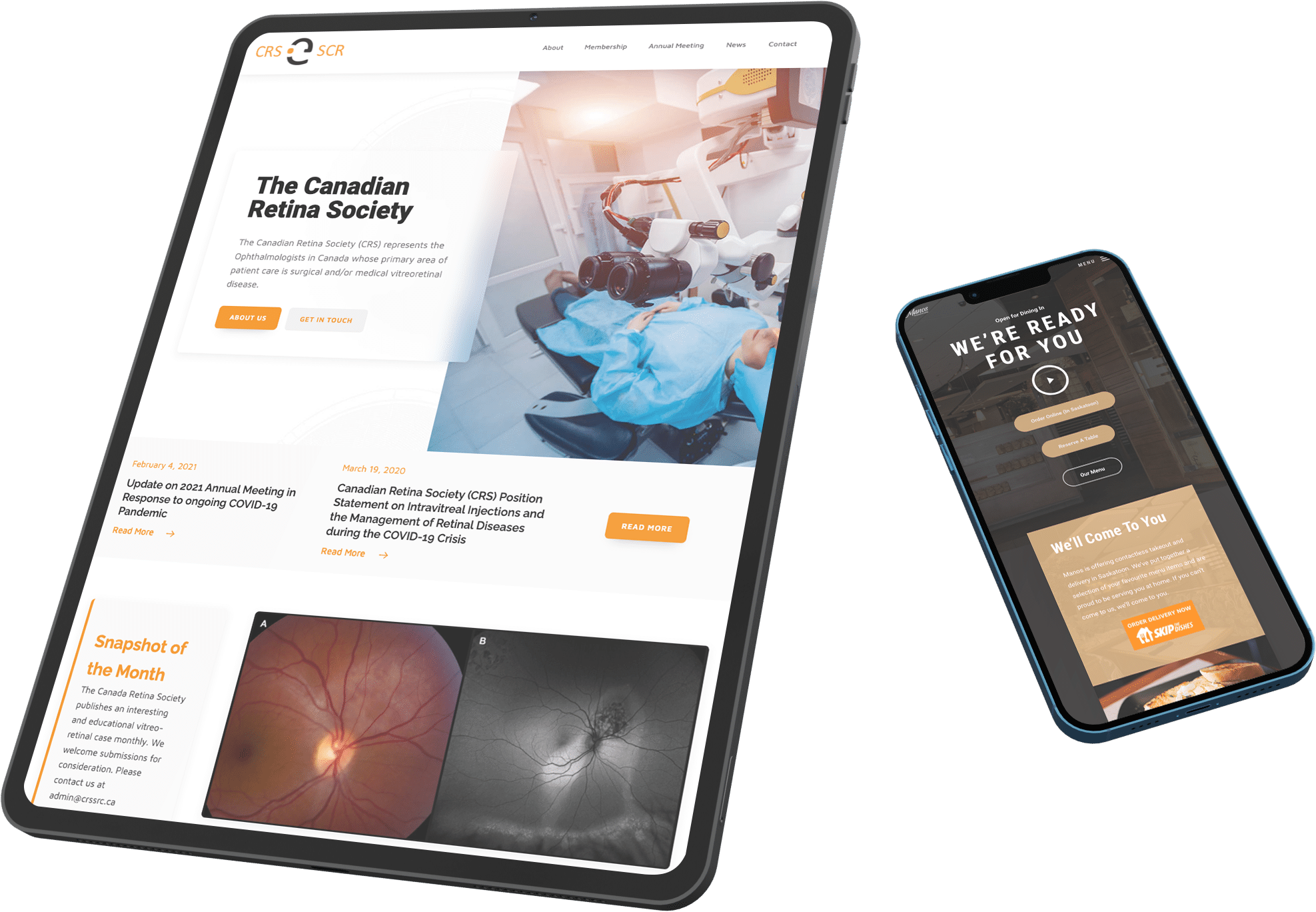 Lightning fast websites so you don't lose a single visitor ⚡
Lightweight framework

We use the latest, cutting edge fully custom WordPress design frameworks

No unnecessary bloat

Our websites are designed by hand to suit a client's individual needs. No one-size fits all.

Highly optimized

We use a combination of premium tools and systems to optimize our websites after launch

Best-in-class hosting

Becker Design websites are powered by best-in-class managed WordPress hosting providers like WPEngine & Cloudways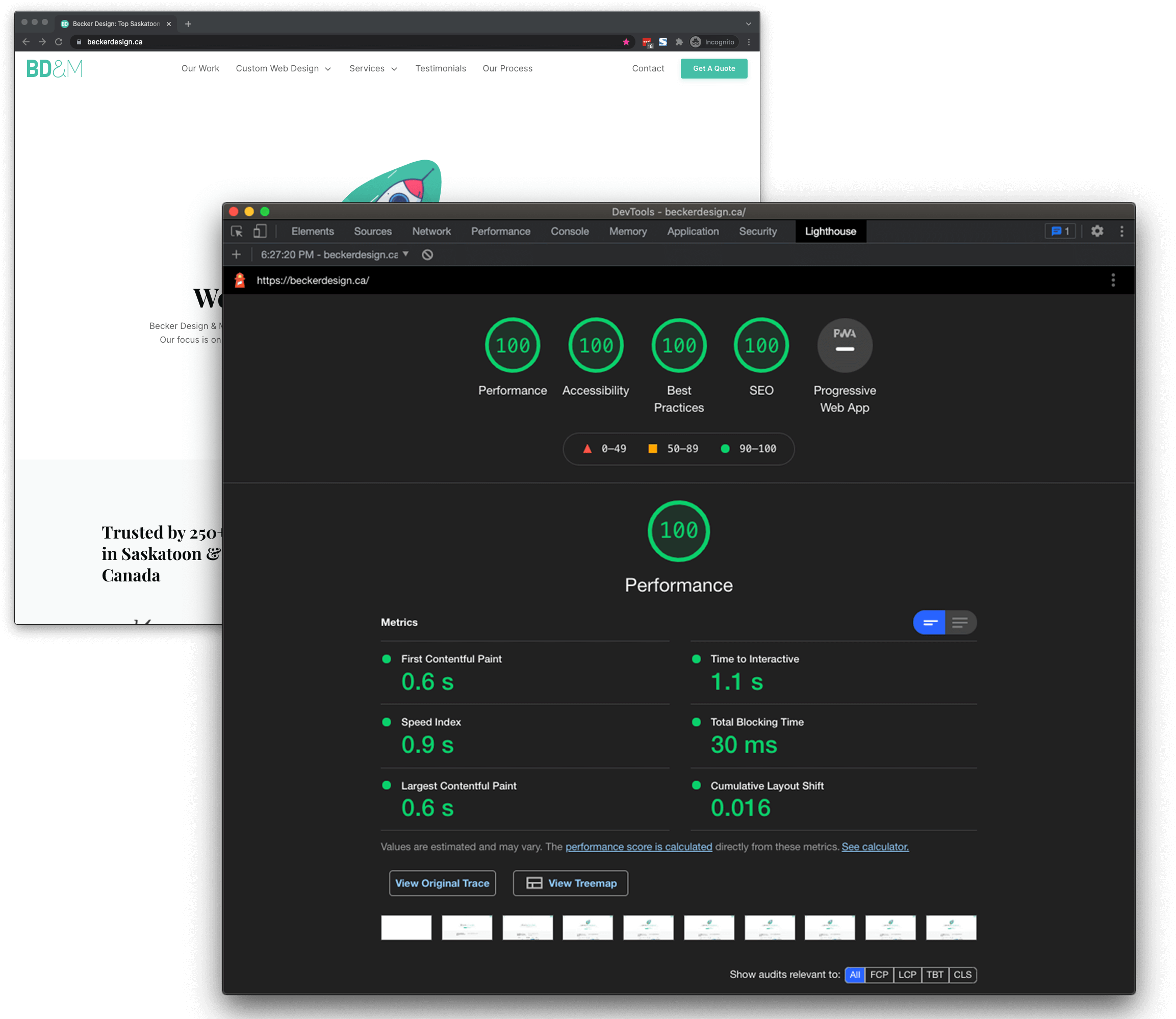 Websited designed to
convert, convert, convert
Elegant, modern design
We design and build a modern, fully custom websites based on a foundation of simple, elegant design language that lets our clients' work speak for itself.
Effortless navigation
Whether your visitors are navigating the site on their smartphone, or you're showcasing your website on a projector in the board room, we make sure that it's effortless to navigate and find critical information
Iteration & improvment
Websites aren't just a painting on a brick wall — they're living, breathing things. We use data & analytics gathered before the project begins as well as after a site is launched to make sure our design decisions are backed up by real user interaction data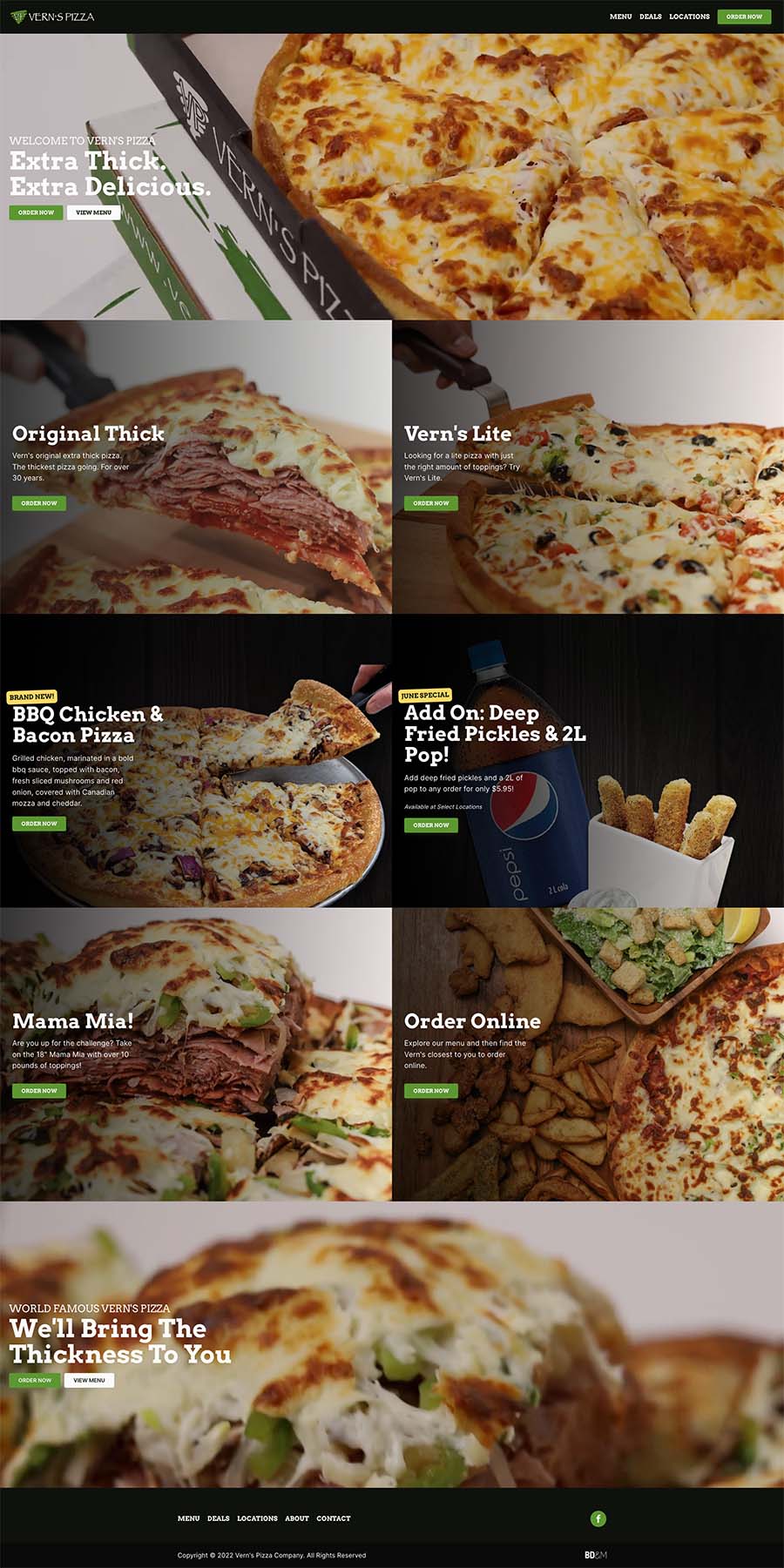 Built with SEO always front-and-centre,

so customers can always find your website
In the world of SEO,

content is king

In Search Engine Optimization, nothing matters more than good, well written, relevant content. Forget about backlinks. Forget about citation building. If you don't have professionally structured and properly positioned written content on your website, you can forget about performing well on search engines. Everything starts here. We pride ourselves on helping our clients draft, shape, or polish the written content that serves as the foundation for any ongoing SEO efforts.

Ultra fast load times

make Google happy

Second only to well written, relevant content is page speed and performance. In the age of mobile first websites, mobile web apps, and more than half of your website's visitors using mobile data to load your site, speed is king. That means that ensuring your website is built from the ground up with page speed optimization in mind — plus making sure your web hosting solution is up to the job — is more critical than ever when taking steps to improve your positioning on search engines.
What We Do
Premium Web Design Services
These are the critical services we provide to all our web design clients