I can't believe it. My puppy Maisie made the cover of DOGUE. See for yourself: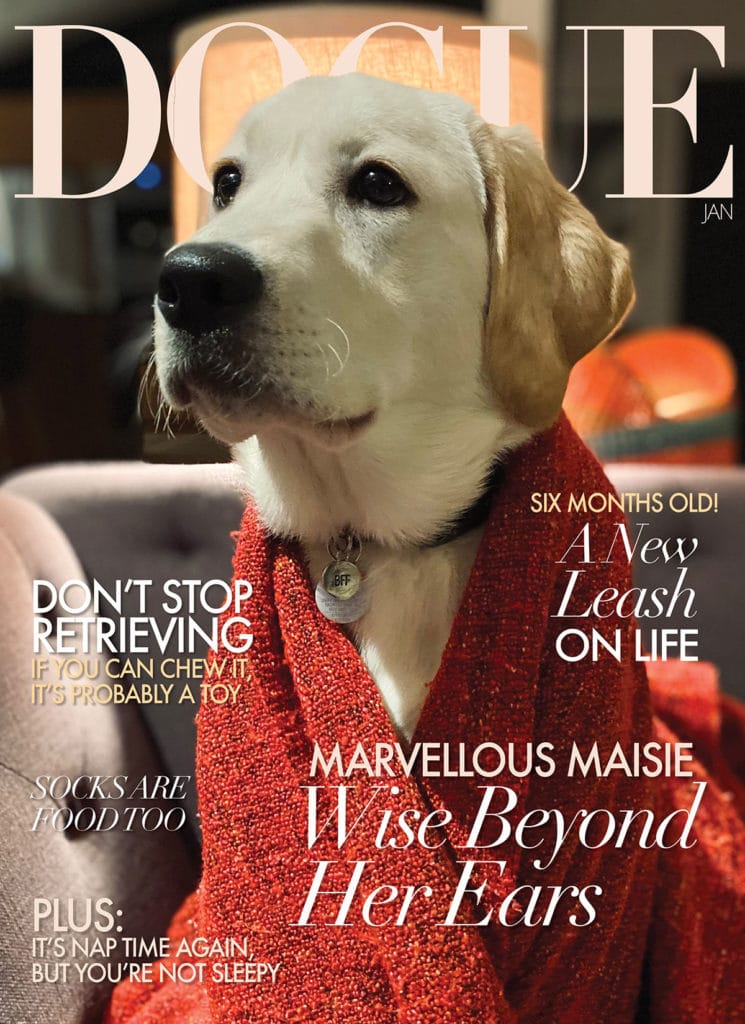 She's a natural!
Okay, okay. I designed this cover myself. How could I resist?
DOGUE is the brilliant product of one of my favourite subreddits, r/dogue. Take a look for yourself to see some of the brilliant faux fashion covers other reddit users have put together
I've done a few other editions.
Meet Blue, a friend of a friend's lovely golden retriver: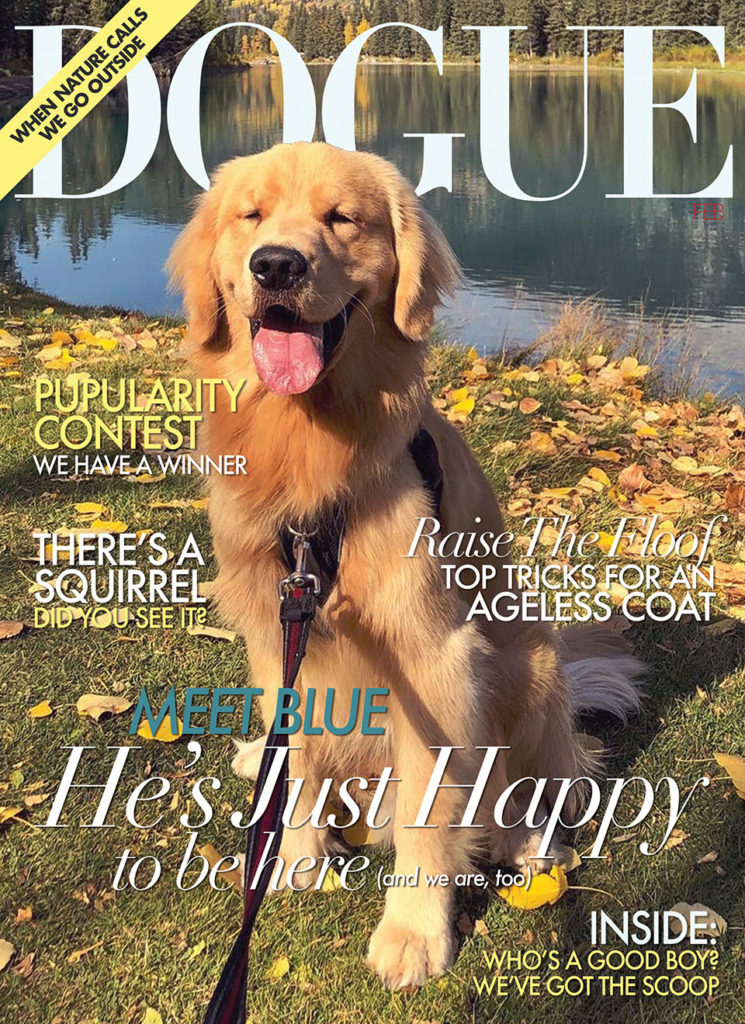 And for Gracie, my first ever dog who will always hold a special place in my heart (and on the cover of DOGUE):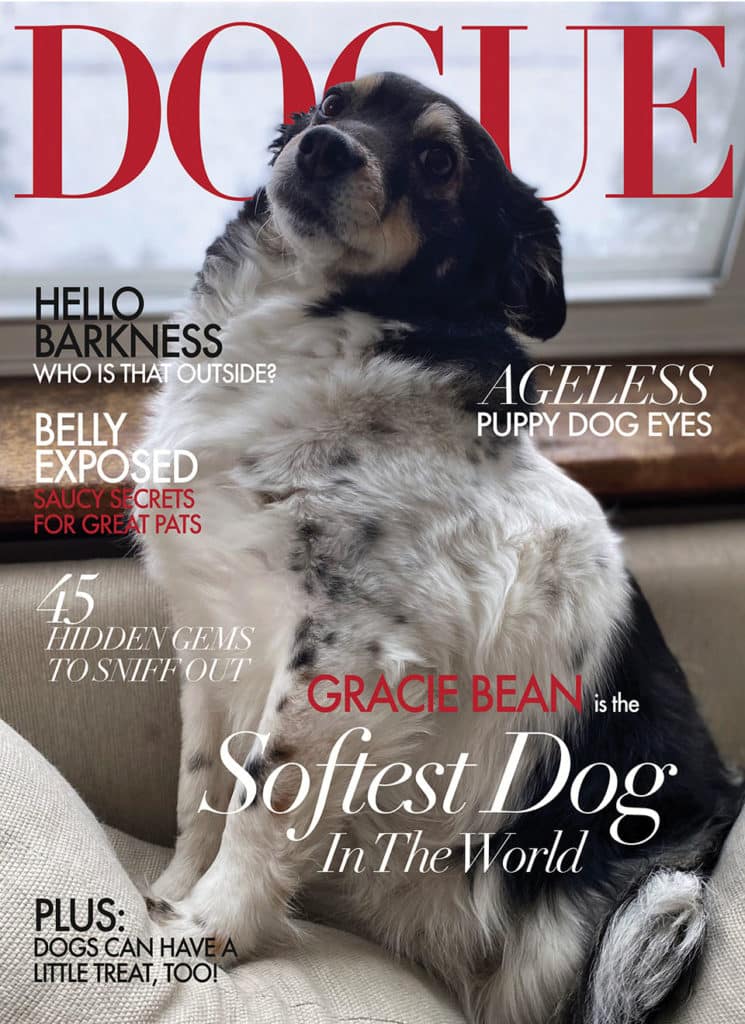 I love a fun design challenge — and if it happens to be an excuse to look at cute dogs… Well, even better.